London / Monaco, 8 May 2019 – These prestigious awards celebrate teams, products, innovation, initiatives and projects that showcase data centers and Edge and cloud innovation and service excellence.
The results, selected by an independent international team of expert judges, will be announced at a dinner and ceremony in Monaco on the evening of June 4, hosted by actress, model and charity activist Joanna Lamley OBE. This ceremony is proudly sponsored by the Awards Patron Vertiv.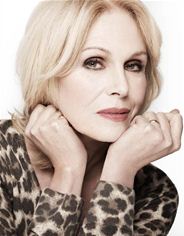 Joanna Lamley OBE
Smart infrastructure is a global opportunity, and the world is experiencing the rapid development of technologies that deliver better performance at a lower cost. This opened up opportunities to add new sectors to the Datacloud Global Awards 2019. These include awards for the cybersecurity and information security market, building data centers and building smart cities, deploying 5G and innovating in IT architecture, design and data center building for Hyperscales.
Judge Gerd Simon, chairman of the judging panel, said that "the Datacloud Awards 2019 have received the most nominations to date. In particular, the new award categories have attracted newcomers from organizations around the world. and driving this data-driven industry forward through innovation. "
The shortlist of the company includes the following:
Category 01. Cloud Service Provider of the Year
CoreStack
1 & 1 IONOS
Zhelastyk
Data centers Pi
Category 02. Service provider of the year in the data center
CBRE
Digital real estate
EdgeConneX
Iron Mountain Data Centers
Category 03. Award in Cyber ​​Security Data Center
Cyxter
Equinix
Salt DNA
EBRC
Category 04. Data Center Award for Smart City
Cloud and thermal technologies
Lintasart
RISE SICS North
Supply and trade RWE
Category 05. Award "Outstanding in the regional data center" – Asia Pac
AirTrunk
GDS services
Lintasart
Data centers Pi
Category 06. Award "Outstanding in the regional data center" – Europe
Green Mountain
Interxion
IXcelerate
NLDC
POWER data centers
Category 07. Regional Excellence Center Award – Middle East and Africa
N + ONE DATA CENTERS
Sanatel
The capital center
Terrace
Category 08. Regional Excellence Center Award – America
GlobeNet
ROOT DATA CENTER
Streaming data centers
EStruxture Data Centers
Category 09. Innovator of the Year for Global Communications
Global Cloud Xchange (GCX)
GlobeNet
Digital real estate
HGC Global Communications
Category 10. Hyperscale Innovation Award
AirTrunk
Chindata
CyrusOne
DigiPlex
Category 11. Edge Innovation Award
Chindata & Huawei Technologies
Calum
Par IO
WindCORES
Category 12. Award for excellence in corporate social responsibility
Iron Mountain Data Centers
As data
GlobeNet
Category 13. Award "Placement of the Year in the Data Center".
Greater Montreal is represented by -Montreal International, Hydro-Quebec and Investissement Quebec
Kajaani region, represented by Herman IT
The Scottish Futures Trust is represented by Host in Scotland
The municipality of Tyn and the city of Ryukan are represented by Green Mountain
Category 14. Digital Champion Award 2019
SBAB Bank implemented City Network Hosting AB
Liverpool Football Club UK – EA Transformation, implemented by Atos
Category 15. Young Digital Leader of the Year
Themselves Badri -Credit Suisse
Michael Lahoud – Stream Data Centers
Gamal Albin Said – Indonesia Medika
Narendra Saint – RackBank Data Centers
Category 16. Young Engineer of the Year
Paul Harrison – Future Objects
Said Eren Karahan – Turkcell
Joshua Martens – AirTrunk
Turgay Parlak – Turkcell
The Finvest Economy Awards will also be presented at an evening that will recognize the law firm of the year, a real estate deal and a merger and acquisition of the year.
-ends-
About BroadGroup
BroadGroup is an information technology company. Founded in 2002, the company delivers premium brands of events including Datacloud and Edge and Awards, which are world-renowned beacons of high-quality content, deals, networking and industry recognition for leaders in data centers, cloud and Edge, their corporate clients, investors and senior executives. It also has a well-known online and standalone global news resource and a forum for investors for the technology sector. BroadGroup is now a member of FTSE 250 Euromoney Institutional Investor PLC, whose leading brands include Capacity, Metro Connect, Subsea Connect and ITW. www.broad-group.com www.data-economy.com
Press contact
Julia Vacrodt, BroadGroup, +44 (0) 7710 942943