Alice Scott expressed the following Nick Cannonthe announcement that he is expecting another child.
On Monday, we reported how the TV presenter confirmed that he was indeed expecting his eighth child, a boy, this time with a model Bre Thiezi. A few hours later Alyssa opened Instagram and reflected on the news in light of his difficult time, losing a 5-month-old Zen Scott Cannon, which she shared with Nick, to a brain tumor back in early December.
On the topic: Nick talked about the disappearance of Zen after the tragic death of a baby
Writing about his emotions after Nick's new news, Scott shared:
"I want to thank every person who has posted or thought about me over the last few months. I always say that Zen has expanded my heart in ways I never thought possible. He filled this space with compassion, knowing that I would need it the most. It hurts when my son engages in conversations that don't match his light and legacy. It's not something I chose for him or for myself. "
And she continued:
"It's important to me that you all know. I'm focused, I'm calm. I look at the plight of all eyes in love. I will not judge. I will consciously decide what I will participate in. I am surrounded by love. God, my mom, dad, sister, brother and daughter continue to carry me. "
Wow.
Here's the full post, including IG Stories 'second post, which appeared later Monday, in which Alyssa revealed that she was" eternally grateful that he was in the arms of the people who loved him the most "(below):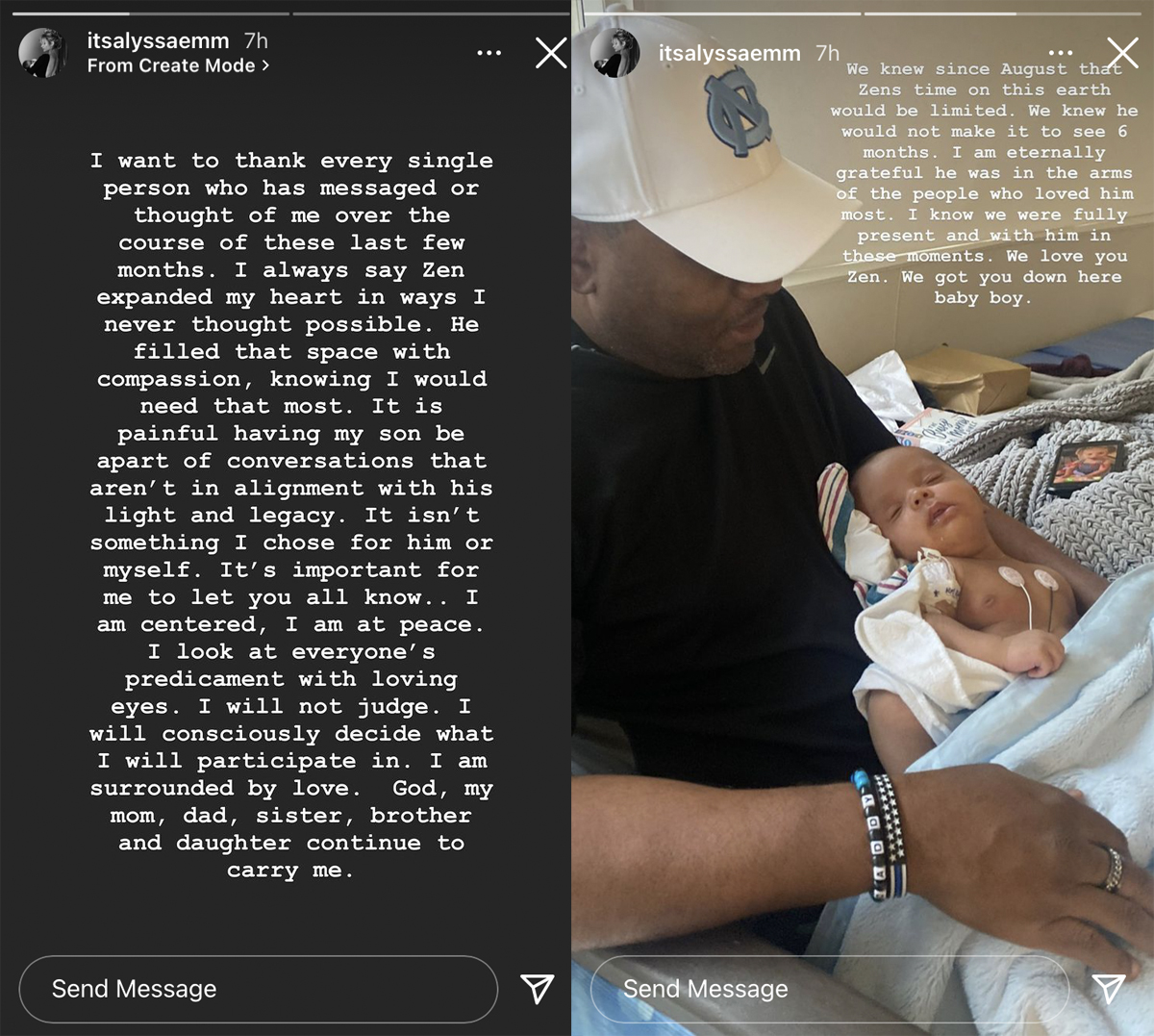 Powerful stuff.
We send all our love to Alice as she continues to struggle with the tragedy of her young son's death.
[Image via Alyssa Scott/Instagram]